Click below to learn more about our on-demand webinars and register for instant access.
In this 30-minute on-demand webinar, you'll see how a modern business system built for the cloud can help you.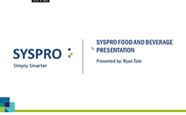 During the one hour Webinar, you'll learn how SYSPRO provides the means to handle the complexities of the food and beverage industry.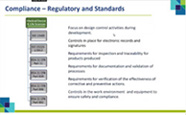 In this one-hour webinar, you will learn how SYSPRO ERP helps medical device manufacturers and distributors.