The latest release of Microsoft Dynamics GP – Dynamics GP 2016 – will be released on May 1st, 2016. Take a glimpse at some of the new powerful features included in the release.
SmartLists from Favorites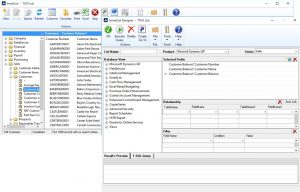 You can create a new SmartList from a favorite using Designer
User does not have to remove extra columns from the default SmartList
Import/Export SmartLists from Designer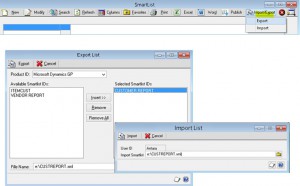 User will be able to export and import SmartList definitions created with SmartList Designer from one install to another
AA user access settings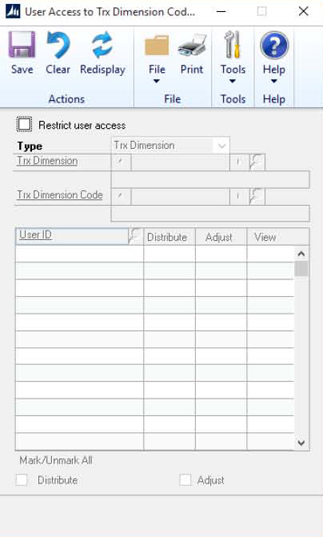 Option to give automatically users access to all AA transaction dimension codes, rather than defining access individually for all users to all codes
Budget Import Exception Report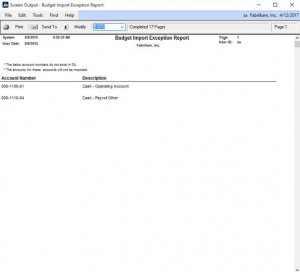 When importing a budget from Excel, an exception report will print displaying accounts that aren't setup in Dynamics GP
Ease of use Payroll Posting Accounts Setup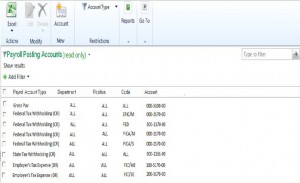 See all posting accounts in a navigation list
Easily filter and sort accounts with navigation list functionality
Export and Import payroll posting accounts using Microsoft Excel
Project Accounting fields in Requisition Entry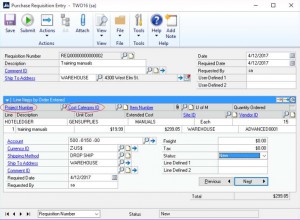 Project Number and Cost Category ID fields available in Purchase Requisition Entry window
Requisitions with project and cost category can still go through workflow process
Project and cost category will flow to Purchase Order
HTML Web Client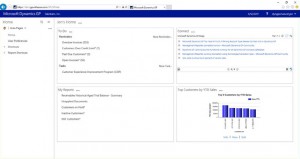 Support for Multi-browser (IE Chrome HTML Web browser IE, Chrome, Safari, Edge)
Support for Multi-device (Windows, iPad, Android)
New controls created for HTML client
UI changes
Window Search
Office "banner"
Navigation, color, etc.
Prepayment on Purchase Order Total Amount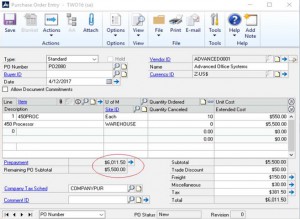 Prepayment amount on purchase orders can now include Taxes, Freight and Miscellaneous
Entire PO amount can be included in the prepayment
Inactive Pay codes Lookup Option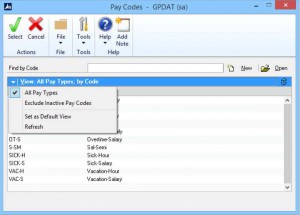 Option exclude to inactive pay codes from the pay codes lookup
Works for Employee Pay Codes Lookup and the Pay Codes lookup window
Export numbers to Excel formatted as Numbers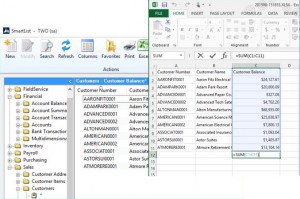 Numbers exported will be exported from Excel in number format, rather than text format
Payables Credit Card Payment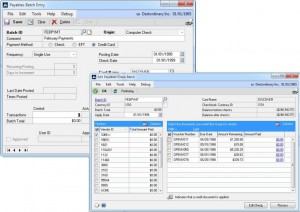 Option for a computer check batch to be paid by credit card
The credit card payment will create an invoice for the credit card vendor
A remittance form will print to show the invoices paid
Project Expenses – Document Attachments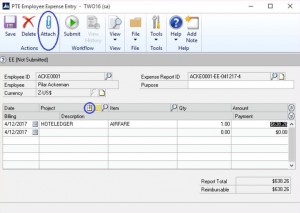 Use the Document Attachment feature in PTE Employee Expenses and Employee Expense Entry
Header and line attachments such as receipts can now be added to an employee expense
Attachments will flow from PTE to Project Accounting to Payables
Inventory All-in-One Document View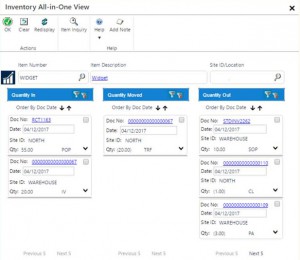 View quantity in and quantity out transactions for one item in one window
Accessible from Item Maintenance, many item inquiry windows, navigation lists and the home page
Sales All-in-One Document View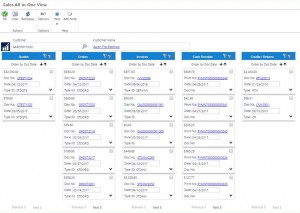 View all related sales documents for a single transaction in one window
Requisitions with project and cost category can still go through workflow process
Accessible from Customer Maintenance, many sales inquiry windows, navigation lists and the home page
Web Client Search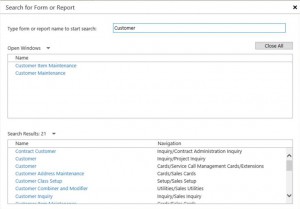 Ability to search for a within window or report the GP web client
Shows a list of all open windows and reports based on search criteria
Shows a list of all windows and reports and the navigation based on search criteria
Ability to close all open windows at once